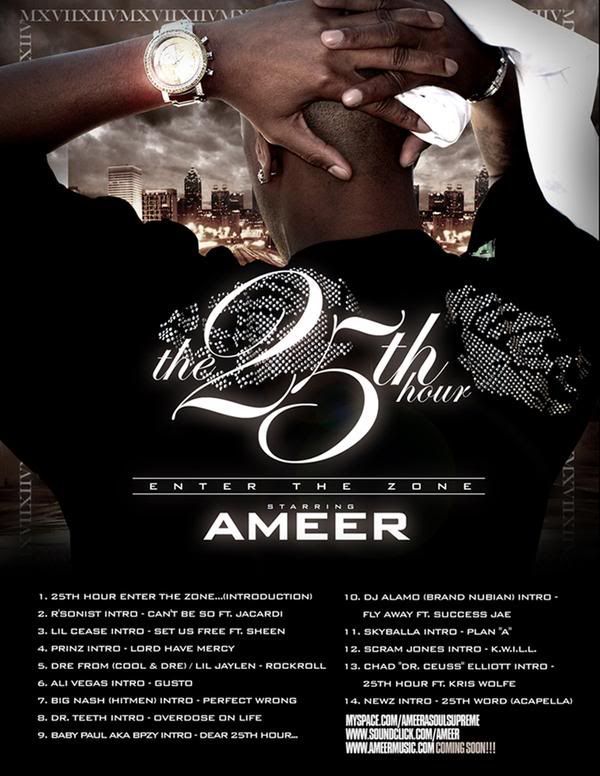 AMEER....THE MUSIC SPEAKS FOR ITSELF EVERYTHING ELSE IS SELF-EXPLANATORY. THE FRAUDELENCE IS OVER...THE TIME IS NOW...WE HOLDING COURT IN THE STREETS....TO MY THOROUGHBRED COMMITTEE YOU GOT THE MISSION STATEMENT. OVERTIMING!!!

CONTACT INFO:
Check out his page right here on Trunk Hustlers
Website: www.25thHourMusic.com
Myspace:www.myspace.com/ameerasoulsupreme" target="_blank"> www.myspace.com/ameerasoulsupreme
Twitter: @25thHourMan.



The Heatmakerz and Adapt Advancers proudly present to you all a viewing and listening experience that will leave a lasting impression on the hearts and minds of those whom come in contact with GONE TIL NOVEMBUARY. Join our family and become a part as well as witness something that will be talked about for years to come…The music, the lifestyle, the fashion and the people we are a reflection of each other.

GONE TIL NOVEMBUARY is truly a internationally influenced body of music yet staying true to Ameer's natural self. Lend us your ears and free your mind enjoy the sounds of the world as we know it.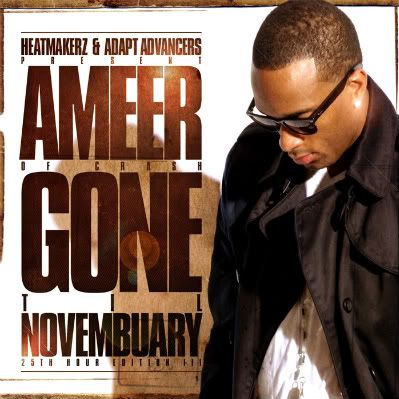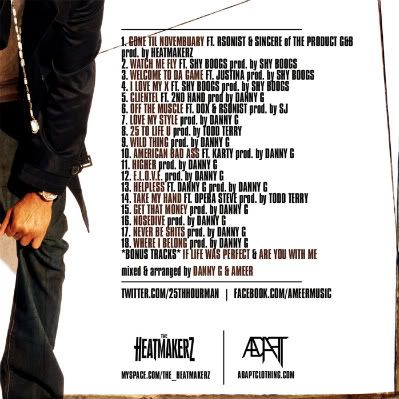 "DOWNLOAD "HERE"